When we do the right thing, our best days are still ahead
I am beyond proud to represent the people of Northeast Florida as the Congressman from District 4, serving Clay, Duval and Nassau Counties. In addition to serving in Congress, I'm a conservative businessman, a lifelong Republican, a husband and a father of three. I got into public service because my heart is devoted to serving my community and working hard for what I believe in, and I am honored to serve in our nation's Capitol representing the people of Congressional District 4.
After the 2020 Census and the state's redistricting process, the new 4th Congressional District in Northeast Florida includes all of Clay and Nassau Counties and part of Duval County.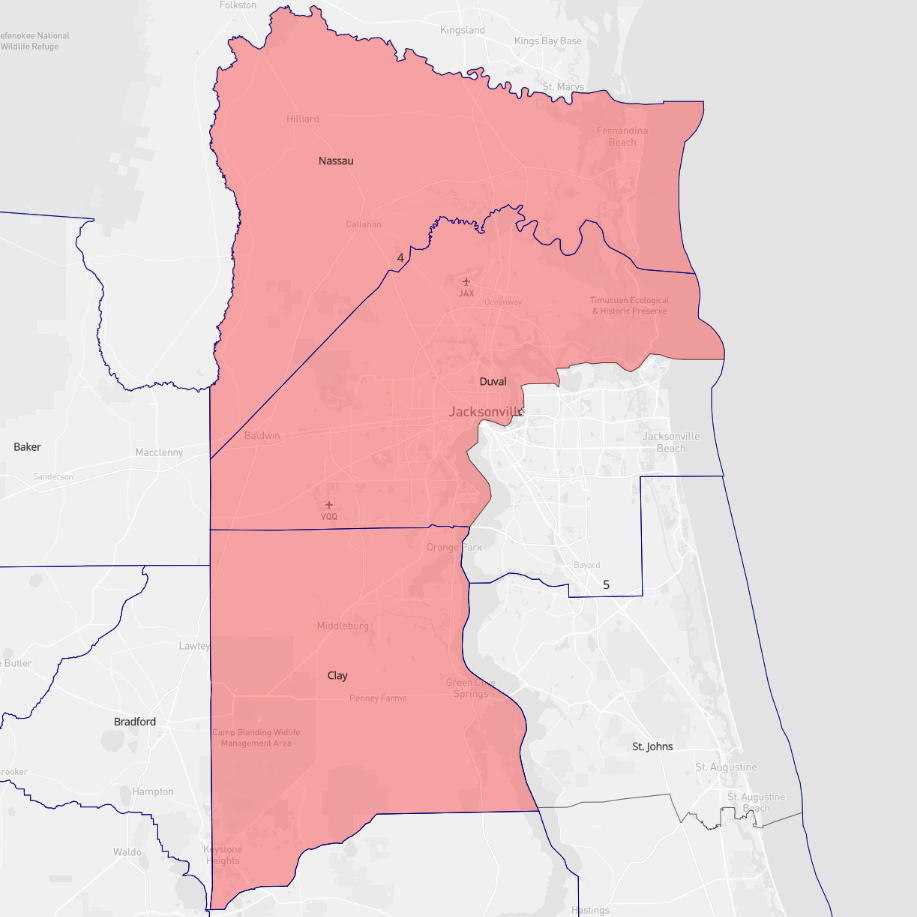 Donations from personal checking accounts can be made out and mailed to:
Aaron Bean for Congress, P.O. Box 16251, Fernandina Beach, FL 32035.
Contributions to Aaron Bean for Congress are not deductible as charitable contributions for federal income tax purposes.
The maximum an individual may contribute is $3,300 for the primary election and $3,300 for the general election, for a total of $6,600. Personal contributions only. Federal law requires us to use our best efforts to collect and report the name, mailing address, occupation, and employer for each individual whose contributions exceed $200 in an election cycle.